Careers
Hi there! We're happy to see that you're interested in learning how you can join our Simplicity Family and we already think you're awesome just for making it this far.
We've made the choice to press pause on hiring new team members for now because of what's happening with COVID-19 and focus our time making sure our team is feeling healthy and well supported.
Don't forget about us, though! Check back here when normal business resumes in our area to see what careers we have available, ok?
Who is Simplicity Credit Union?
We are today, and we've always been, a team of passionate Credit Union believers who work together to help our friends and neighbors realize their dreams. From the latest tech to keep our members in the know, wherever they may be, to an innovative branch experience, we're focused on giving people what they need, when they need it. And what you see is not all you get. The Simplicity Team supports our member experience with a culture of collaboration and creativity, a focus on the things that mean the most to us, and a healthy dose of wackiness to bring it all together. Most importantly, we love turning new friends into members of the Simplicity Family and seeing where we can go together!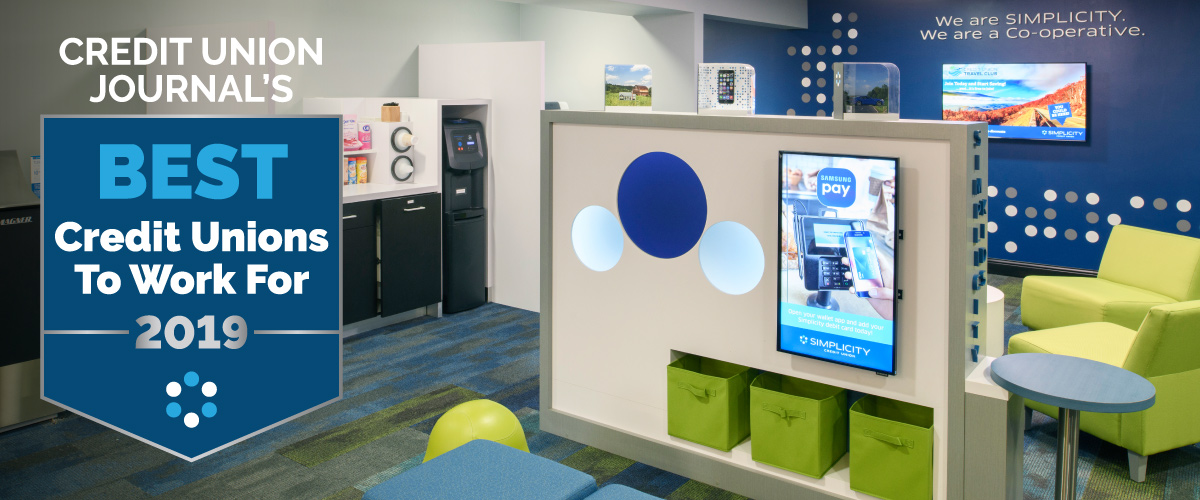 Current Job Openings
No job listings available.