Saver's Sweepstakes
Saver's Sweepstakes
What's a Saver's Sweepstakes, You Ask?
It's an account that takes the fun of being a kid and getting a sucker every time you visit the Credit Union and multiplies it by, like, 5000.
Here's how it works: Open your Saver's Sweepstakes Account now, earn a great rate and for every $25 increase in your monthly savings balance you'll earn an entry into a monthly, quarterly, and annual drawing. With the chance to earn up to 6 entries each and every month, the more you save, the better your chances are of walking away with some serious cash! How serious? How about a chance to win a Grand Prize of $5000?
Yeah, that's what we thought.
Sure, there are more details you'll want to know, like the prize pool info below and all of the fun details you can find in the account disclosure so read on, Friend!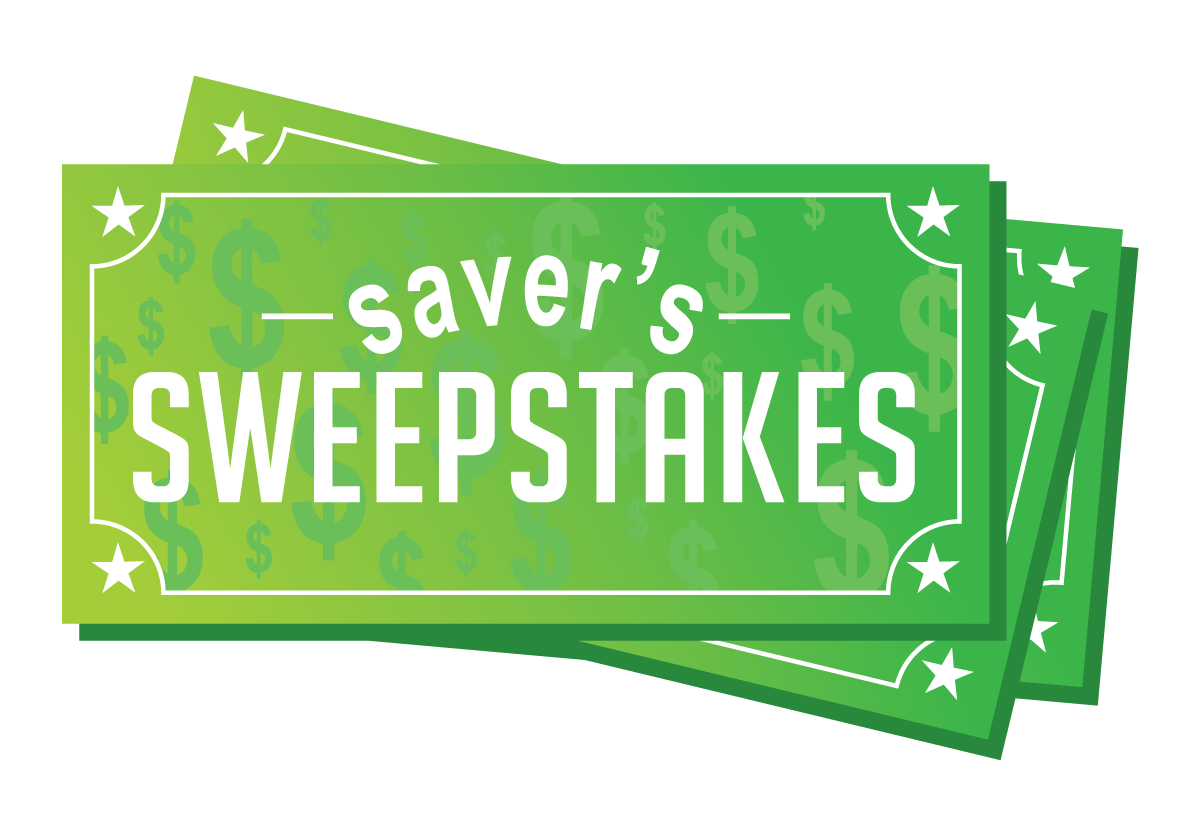 What Can I Win?
2022 Prize Pool Info
Prize Drawings
Prizes Announced
Number of Winners
Prize Amounts
Total Winners
Total Prizes
Monthly
15th
75
$100
900
$90,000
Quarter 1
April 15
5
$1,000
5
$5,000
Quarter 2
July 15
5
$1,000
5
$5,000
Quarter 3
October 15
5
$1,000
5
$5,000
Quarter 4
January 15, 2022
5
$1,000
5
$5,000
Annual
October
1
$5,000
1
$5,000
Holiday
November
10
$500
10
$5,000
Special Drawing*
January 2023
5
$100
5
$500
Simplicity Members Only
April
1
$500
1
$500
Total
112
937
$121,000
*The special drawing is only for entries received in December (up to 6 entries for $25 each). Drawn in January 2023 for December 2022 entries.
2021 Simplicity Winners
Palmer H.
Tammy P.
Christine K.
Kennedy C.
Tina M.
Stacy D.
Griffin P.
Jaedyn K.
Nicholas K.
Tyler F.
Tina M.
William S.
Alisha O.
Diane G.
Matthew H.
Shyla V.

The Legal Stuff
We promised you fun details and we're delivering… disclosures? Listen, we know, but they're important and you can see them here.